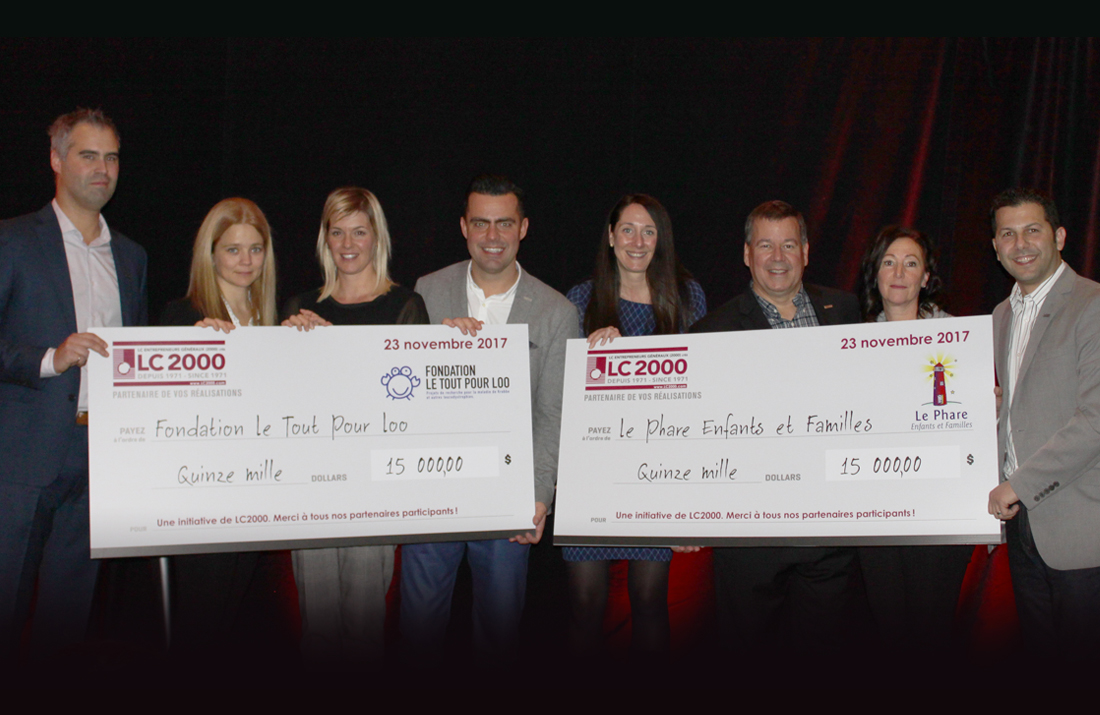 06 Dec

12th Edition of LC2000's Annual Christmas Party!

LC200's 12th annual Christmas party!


For the 12th edition of its annual Christmas party, LC2000 organized a festive evening for its employees, clients and collaborators to celebrate the holiday season. The Company took the opportunity of this festive event to raise funds for its highly valued causes. An amount of $15,000 was raised in this way and was donated to the Fondation Le Tout Pour Loo as well as to the Le Phare enfants et familles organization. LC2000's team is pleased to contribute to the advancement of research into childhood and degenerative diseases.

We would like to thank Navada Building Mechanical Systems, Bolduc, Belley Électrique Inc., AFF'Tech, Mini-Excavation Beloeil Inc., Contrat-Sol couvre-planchers, STC Acoustique, Lafarge, J Raymond Maîtres couvreurs and Les couvertures DIXMO Ltée for their generous donations. LC2000 is pleased to have matched the amount of the donations received!

Once again this year, LC2000 wishes to thank its loyal clients who make it possible to be able to help its favourite causes. We look forward to having you join us at this event again next year!

.