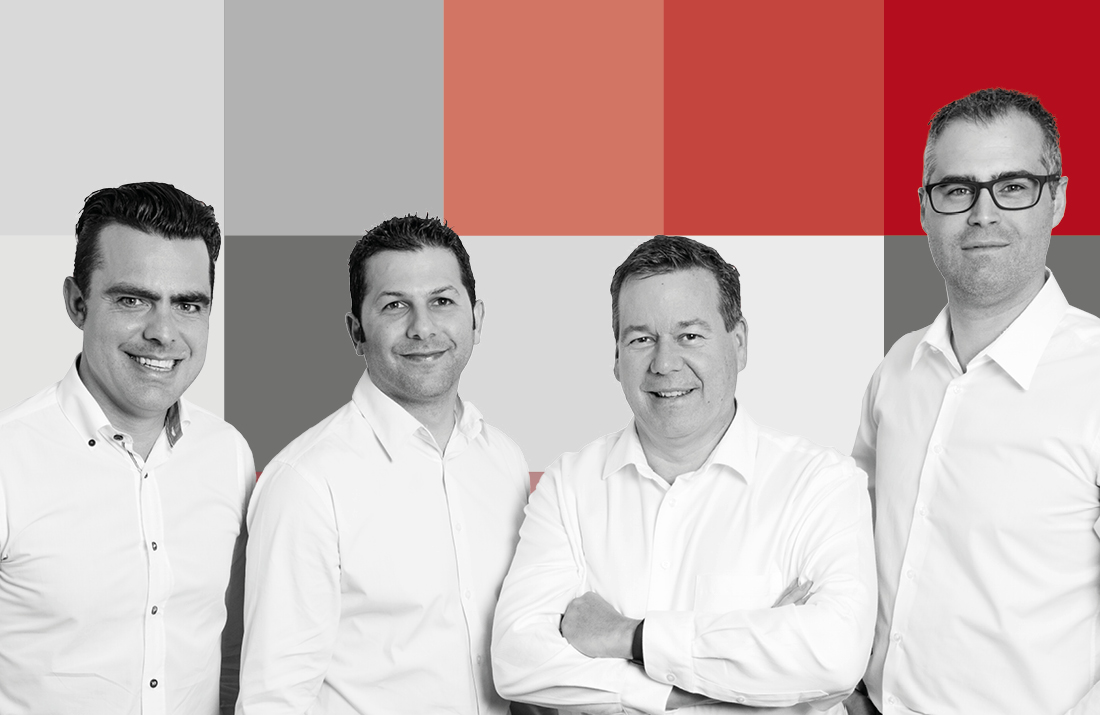 01 Feb

Appointments February 1, 2019
LC 2000 announces the appointments of Félix Lachapelle as Chief Executive Officer and Jacques Wazen as Construction Director
Boisbriand, February 1, 2019 – In order to ensure the Company's succession, LC2000 announced today that it is implementing an organizational change. This transition, which is designed to ensure continuity and has been planned for the past several years, is intended to replace Guy Brodeur in preparation for his retirement, scheduled for December 20, 2019. As a result, Félix Lachapelle has been appointed Chief Executive Officer and Jacques Wazen becomes the new Construction Manager.
After more than 30 years of loyal service with LC2000 and after having largely contributed to the success and progress of the organization, Mr. Brodeur will hold the position of Advisor and Chairman of the Board to facilitate the transfer of his knowledge and authority. All these changes take effect immediately.
Resolutely committed shareholders
Félix Lachapelle has been a shareholder since 2002 and has held the position of Construction Director until today. He studied at UQAM in psychosociology of communication and holds a Bachelor's degree in Construction Engineering from ÉTS. After completing his internships at LC2000 (1998-2000), he was hired full time as a Project Manager and took over from his father as a shareholder in 2002. His management expertise and his talents as a mediator were very useful to him in heading the Construction Department. Thriving on challenges, he loves finding solutions and solving problems.
" Félix has been with the Company for 18 years and has been a partner since 2002, in addition to having been Construction Director, so he is very familiar with the inner workings of the Company very well, ", stated Guy Brodeur, Chairman of the Board. " He knows our clients and the market very well. His leadership, experience and desire to help the Company grow make him the ideal candidate for this position. I wish him every success and offer him my full support! "
As for Jacques Wazen, a partner since 2012, he completed his first internship at LC2000 in 2005, during his studies in Construction Engineering at ÉTS. Since he felt at home in the Company, he has stayed here ever since! In 2012, he became a shareholder as part of the Company's succession plan. Enthusiastic and determined, he contributes every day to creating a work environment that is both efficient and warm.
" JI am very pleased and honoured to be able to ensure the sustainability of our organization and to continue its growth, ", emphasized Félix Lachapelle. " To be able to count on someone like Guy to support us is a real privilege. Assisted by Jacques and Anthony, the Estimation and Purchasing Manager, I can assure you that I view the future of LC2000 very positively and confidently. "
About LC2000
Since 1971, LC Entrepreneurs Généraux (2000) Ltée has distinguished itself for its attentive service to its clientele, which helps it create lasting relations of trust and a pleasant, productive work environment. Integrity, respect and excellence are the values that guide its managers and employees on a daily basis and that will continue to do so for years to come.
– 30 –